Wajah Jokowi dan Susi Pudjiastuti Mejeng di New York Fashion Week
Liputan6.com, Jakarta - Perhelatan New York Fashion Week 2020 kembali mencuri perhatian publik. Dalam ajang fesyen kelas dunia itu, para desainer menampilkan karya-karya mereka, salah satunya desainer asal Indonesia Maggie Hutauruk Eddy.
Karya Maggie mencuri perhatian karena menampilkan wajah Presiden Joko Widodo (Jokowi) dan mantan Menteri Kelautan dan Perikanan Susi Pudjiastuti.
"I have come to realize that I can use @nyfw platform to express more than 'just fashion' (Saya menyadari bahwa saya dapat menggunakan platform @nyfw untuk mengekspresikan lebih dari 'sekedar mode')," tulis Maggie dalam akun Instagram pribadinya, 11 Februari 2020.
Jadi, kata Maggie, ia membawa Presiden Jokowi ke New York Fashion Week. Dalam tampilan ini Jokowi mengenakan jaket kuning yang dikenakan @gretathunberg.
Maggie mengatakan bahwa kuning bukan warna yang mudah dipakai. Tapi dengan warna kulit dan sikap yang tepat, orang akan secara perlahan memperhatikan. Jaket kuning juga dikenakan Susi Pudjiastuti.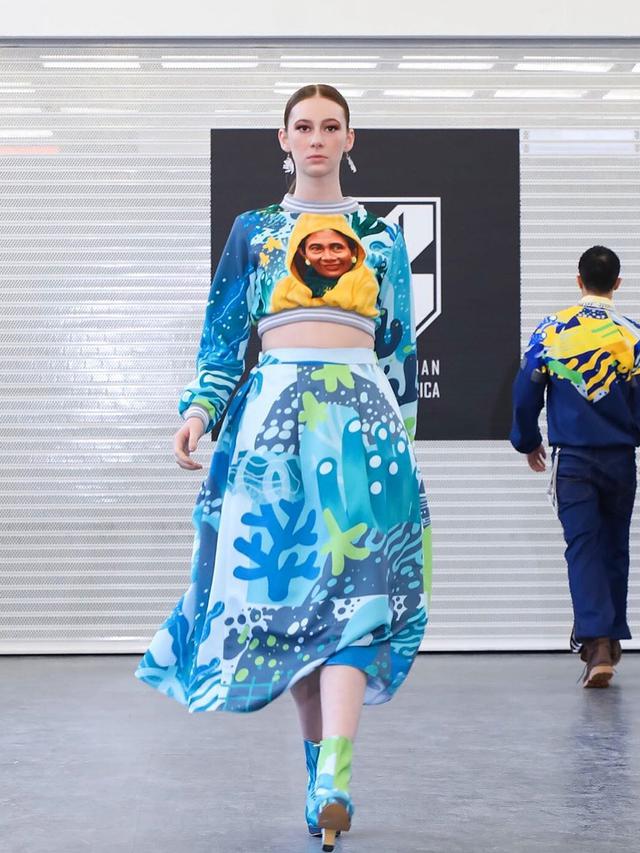 Sementara itu, wajah Susi Pudjiastuti terlihat di depan pakaian warna biru yang dikenakan seorang model. Di pakaian itu Susi terlihat mengenakan jaket kuning dengan wajah tersenyum.
"Yes! I brought ibu @susipudjiastuti115 to @nyfw! This look is inspired by what she has done to the Indonesian maritime ecosystem. I really admire her! (Ya! Aku bawa ibu @susipudjiastuti115 to @nyfw! Penampilan ini terinspirasi oleh apa yang telah ia lakukan pada ekosistem maritim Indonesia. Aku sangat mengaguminya !," tulis Maggie sebagai keterangan foto, 11 Februari 2020.
Susi mengunggah sebuah video tentang karya-karya Maggie yang ditampilkan dalam ajang bergengsi itu. Susi mengatakan, Maggie telah membawa nama Indonesia di kancah internasional.
"Terimakasih & Selamat Maggy Hutauruk yg telah membawa nama Indonesia di kancah Internasional. Mari kita jaga lingkungan kita 👏👏👏," tandas Susi.
https://www.liputan6.com/lifestyle/read/4179436/wajah-jokowi-dan-susi-pudjiastuti-mejeng-di-new-york-fashion-week